NATHAN PAYNE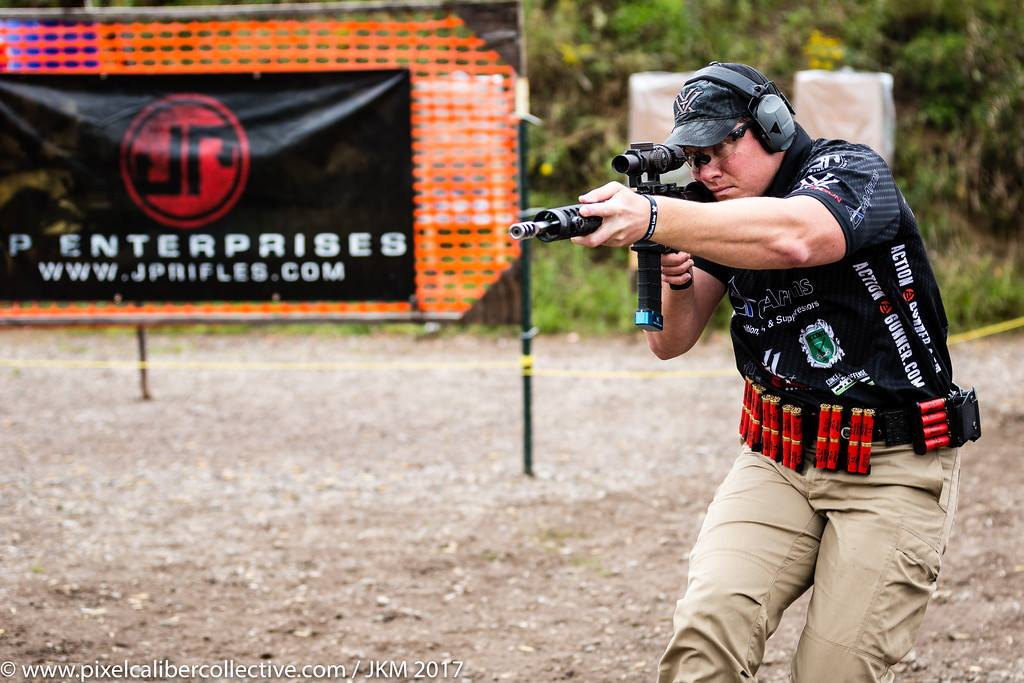 Nathan Payne has always had a passion for competition, and has competed in multiple sports and disciplines at many levels. Formerly a college football player, Nathan also spent some time competing in submission grappling and mixed martial arts before his foray into competitive shooting began in 2012. Under the tutelage of his father, Brian, Nathan's first exposure to action shooting was local 3-gun matches put on by the MN 3-Gun Group. He quickly fell in love with the sport and decided to test himself at the national level by competing in major matches across the country.
While always a passionate competitor, Nathan's true purpose is to facilitate the growth of the shooting sports. Along with assisting his father with instructing for Concealed Defense, he has also been an instructor for various courses put on by the MN 3-Gun Group since 2013. Nathan also has a career in law enforcement where he also serves as a firearms instructor.
While not on the range, Nathan is an avid hunter and outdoorsman. He also spends much of his free time with family and friends, many of whom you may actually see on the range as well.
2017
15th Place Tactical – USPSA Multigun Nationals
6th Place Practical – 3-Gun Nation Midwest Regional
11th Place Tac Ops – Missouri 3-Gun Championship
1st Place Tac Irons – Nordic/Vortex Tri-Gun Championship
High Law Enforcement – Nordic/Vortex Tri-Gun Championship
1st Place Limited Irons – Rocky Mountain 3-Gun Championship
High Law Enforcement-Limited Irons – Rocky Mountain 3-Gun Championship
Tac Optics & Overall Champion – Jeff Kirkwold Memorial Shoot-Off
1st Place Tac Irons – Generation III Gun Championship
High Law Enforcement – Generation III Gun Championship
1st Place Tac Irons – Fort Benning Multigun Challenge
High Law Enforcement – Fort Benning Multigun Challenge
2016
2nd Place Tac Irons – Fort Benning Multigun Challenge
High Law Enforcement – Fort Benning Multigun Challenge
4th Place Tac Ops – Jeff Kirkwold Memorial Shootoff Match (Shootoff Bracket Semi-finalist)
7th Place Tac Ops – Nordic/Vortex Tri-Gun Championship
10th Place Tac Ops – Missouri 3-Gun Championship
12th Place Tac Ops – Generation III Gun Championship
14th Place Tac Ops – Blue Ridge Mountain 3-Gun Championship
2nd Place Tac Ops – MN 3-Gun Group 3-Gun League Series
2015
2nd Place Tac Ops – Jeff Kirkwold Memorial Shootoff Match (Shootoff Bracket Semi-finalist)
5th Place Tactical – Nordic Components Tactical Shotgun Championship
High LEO/Military – Nordic Components Tactical Shotgun Championship
14th Place Tac Ops – Generation III Gun Championship
15th Place Tac Ops – Fort Benning Multigun Challenge
17th Place Tac Ops – Missouri 3-Gun Championship
2014
2nd Place Tactical – Nordic Components Tactical Shotgun Championship
High LEO/Military – Nordic Components Tactical Shotgun Championship
2013
5th Place Tactical – Nordic Components Tactical Shotgun Championship
High LEO/Military – Nordic Components Tactical Shotgun Championship