JAKE LATOLA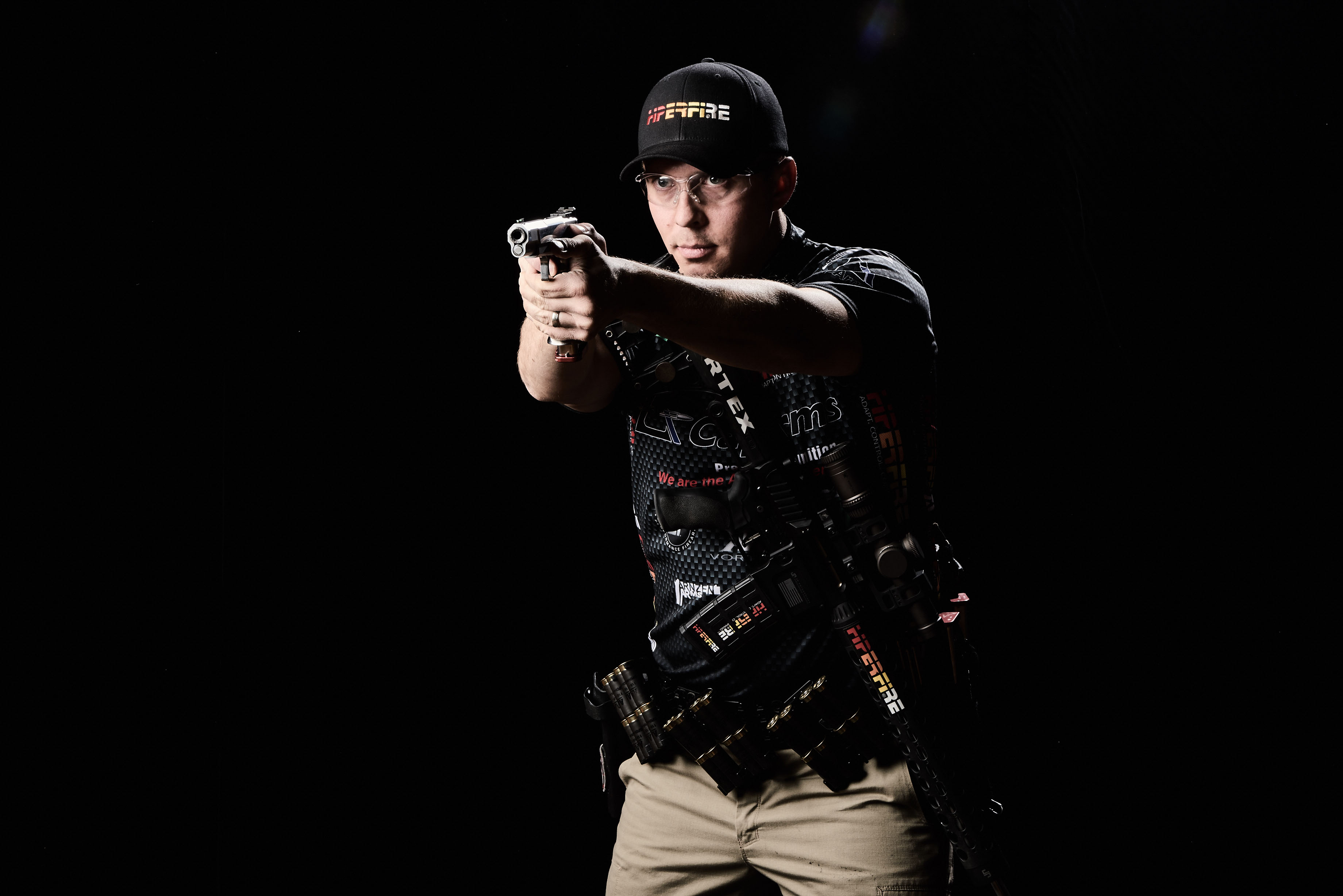 Formerly a competitive tournament golfer during the short Minnesota summers, Jake Latola changed gears and made a commitment to action shooting in 2013 after a back injury forced him to set his clubs aside.  After cutting his teeth at local 3-gun, tactical shotgun, and USPSA pistol matches, Jake began looking to test his skills at major matches.  Over the last several years Jake has compiled an impressive list of podium and Top 10 finishes in prominent 3-gun matches across the country in the highly competitive Tactical Optics Division.  In addition to competing at a high level, Jake has shared his experience as an instructor at various development classes catering to both new and experienced shooters alike.
Outside of shooting, Jake is employed as an Engineer for a large, Minnesota-based conglomerate, often traveling around the country supporting manufacturing operations and equipment.  Beyond that, you can likely find him spending time with his family while enjoying a number of outdoor activities.
Summary of Notable Major Match Accomplishments (Tactical Optics Division)
Major Match Wins: 5
Top 3 Finishes: 8
Top 10 Finishes: 13
MN State 3-Gun Champion: 2015, 2016, 2017
Engagement, Outreach, and Exposure
Guest on The 3-Gun Show Match Recon podcast Episode P16 (Link)
Guest on The 3-Gun Show podcast Episode #69 (Link)
Subject of a short 3-gun video project by a local production professional. (Link)
Appeared on televised 2015 3-Gun Nation Pro Series
Instructor – 2A Heritage 3-Gun Junior Camp (2017)
Instructor – MN 3Gun Group Intro to 3-Gun Class
Instructor – MN 3Gun Group Advanced Pistol Skills Builder
Instructor – MN 3Gun Group Advanced Rifle & Shotgun Skills Builder
Dryfire Instructor – Competitive Edge Shooting Expo (2015)
Volunteer Coach & Mentor – University of Minnesota 3-Gun Team (2015, 2016)
Stage Design & Match Director contributions at local 3-gun and tactical shotgun matches.
Social Media Links